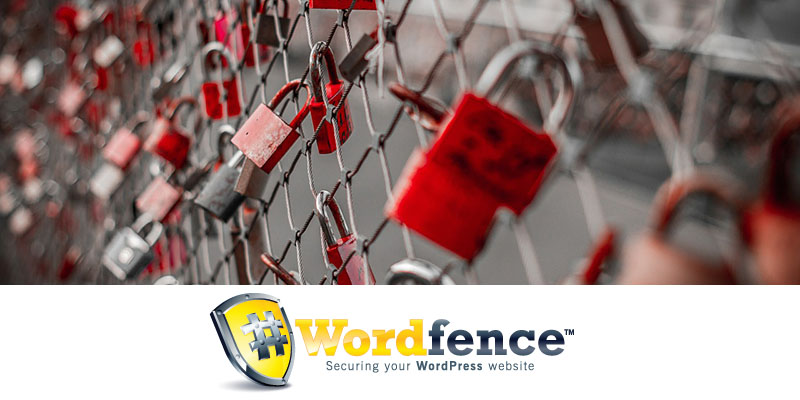 Making sure your WordPress website is safe and secure should be one of your top concerns. Whether you manage your website yourself or hire someone to do it – make sure your website is secure!
WordPress is a very popular platform (for good reason) but with that popularity comes risk. Security vulnerabilities can happen on WordPress websites that neglect to keep WordPress (core), plugins, and themes up to date. But this isn't the only avenue malicious attackers can take –  they can attempt to brute force attack your WordPress usernames and password, or by using SQL injection attacks for example.
While there isn't a single solution or action that will keep your site 100% safe, there are a lot of great plugins that can help. And one that we at Novem Designs, LLC love to use is Wordfence.
Wordfence has both a free and premium version (1 API key for a single WordPress website for 1 year will run you $39.00 – as of July 2015). You should evaluate your website, your budget, and the different features of the versions to decide which version will be best for you.
If one WordPress site running Wordfence is attacked, the attacker is blocked and all other sites also running Wordfence block that attacker.
The quote above is taken directly from the Wordfence website- and is really what makes this plugin one of our favorites. Shared information across sites to help stop a threat before it happens.
While that alone is a great feature, check out some of the other features that Wordfence offers.
Wordfence Features
Real-time security network
Scan core, theme, and plugin files
Repair files
Scan content for bad URLs
Real-time traffic shows hackers
Real-time view of crawlers
Scan for known malware
Scan for hundreds of backdoors
Includes a complete firewall
Rate limit rogue crawlers
Block IP's and manage blocks
Intelligently block networks
Block fake Googlebots
Block brute-force attacks
View top content leeches
Monitor disk space
Enforce strong passwords
Check existing passwords
Scan for DNS changes
Get detailed IP info
Track IP's to their source
That's a pretty good list. And the best part? All of those features are included in the free version of the plugin. The premium version includes all of that and more.
Wordfence Premium Features
Cellphone sign-in
Advances comment spam filter
Check if site is Spamvertized1
Check if site IP is generating spam
Remote scans
Country blocking
Frequent scans
Scheduled scans
Premium support
1 – http://www.wordfence.com/blog/2014/05/why-is-your-site-being-spamvertized-and-what-to-do-about-it/
Attempted Attacks
The image below is from a blog I manage using Wordfence as part of the security. Wordfence logs the 404 pages that some people land on. The great part about this is you can actually see failed attempts at trying to exploit WordPress, themes, and plugins.
The image blow shows two very common attacks that failed because everything on this site is up to date and secure.

Conclusion
There is no single plugin that will keep your WordPress website safe and secure. Wordfence is just one of many tools that are available to help you sleep better at night. In our minds, here at Novem Designs, we feel this is one plugin that really makes a difference. If you're not using it, you should highly consider doing so today.