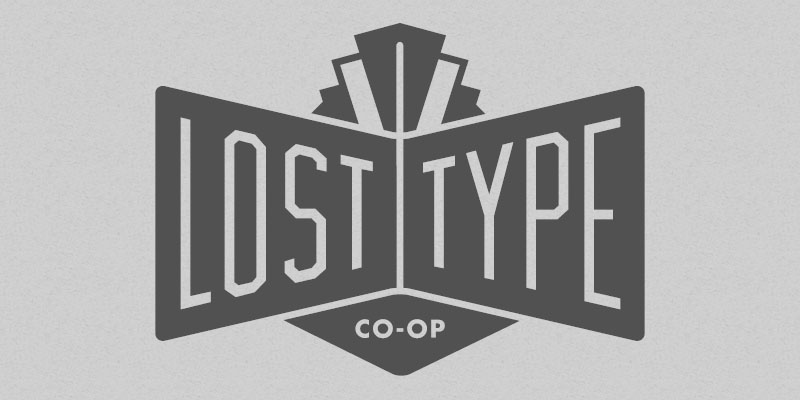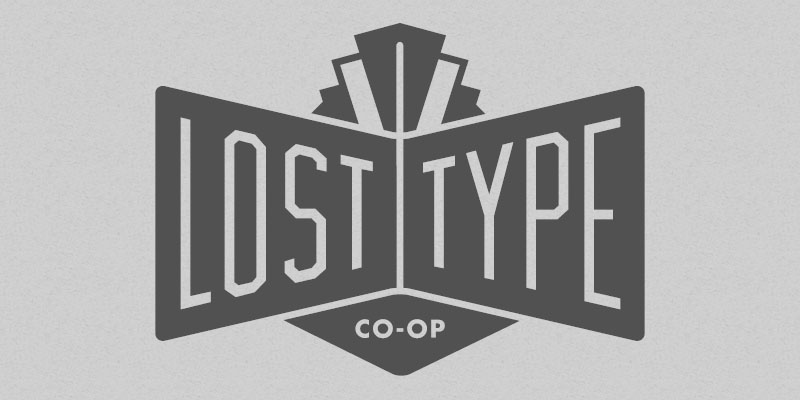 Today we're doing something a little different for Free Font Friday. We're showcasing a great font resource rather than a free font. Why? Well, as much fun as it is showing our readers a new font every week, why not show them where they can get a lot of great fonts rather than just one?
The Lost Type Co-op is probably one of my favorite resources for fonts. While it's not a huge library of fonts, the fonts are done well and seem to really spark creative ideas within me. And to me, that more important than just seeing plain font type. To me black lettering on a white screen doesn't really do it for me. Show me it in a project and my mind starts racing.
About Lost Type Co-op
According to their website, the Lost Type Co-op was the first font foundry to have a "Pay-What-You-Want" model. If you plan to use their fonts fore personal use, you can select how much you'd like to pay for them – and yes $0.00 is an option. If you're using the fonts for commercial work the license fees are very reasonable. And… the best part… 100% of the money donated or paid for commercial licenses goes directly to the font creator.
Now that's awesome!
Fonts We Love
I could list every font on the site because I've found uses for pretty much every single one of them for personal projects. However, for day to day work here are a few of our favorites.
This slab serif font, by Joe Prince, is on of my favorites for headlines. Make it bold, make it large, and you'll have no problems catching a readers attention.
A sans-serif font, again by Joe Prince, represents the three missing lightest weights of the Maven Pro typeface. Couple this with a nice serif font and call it a day!
Looking for an everyday, sans-serif font? Look no further than Edmondsans by James T. Edmondson. Trust me, just install this font and give it a try. You can thank me later.
I found and installed this font about a year ago for a project thinking I'd use it one time. I was wrong. This tall, skinny, serif font by Frances MacLeod has pulled me out of a jam more than once.
Every time I see this sans-serif font by Jim Leszczynski in use I can't help but think about George Orwell's book 1984. It's a great font to show how typeface can cause an instant feeling in its viewer.
Honorable Mentions
There are a lot of other fonts at the Lost Type Co-op that we love so feel free to check them out. Actually, just check out every single font on the website. It's worth the time.