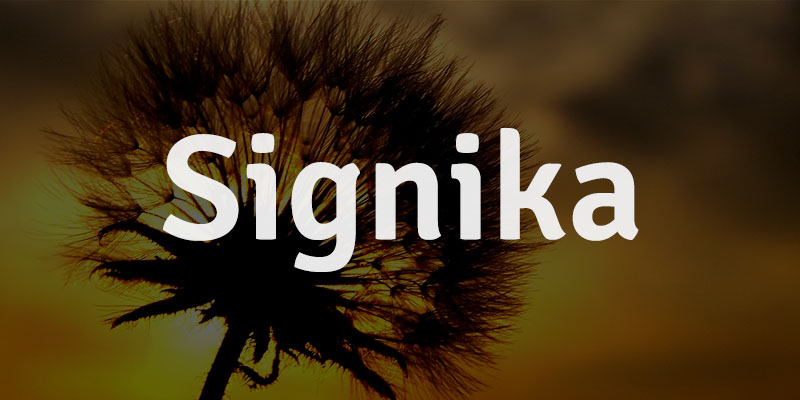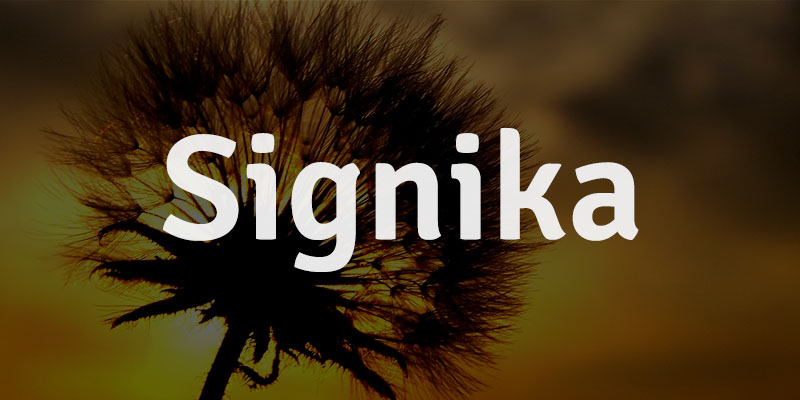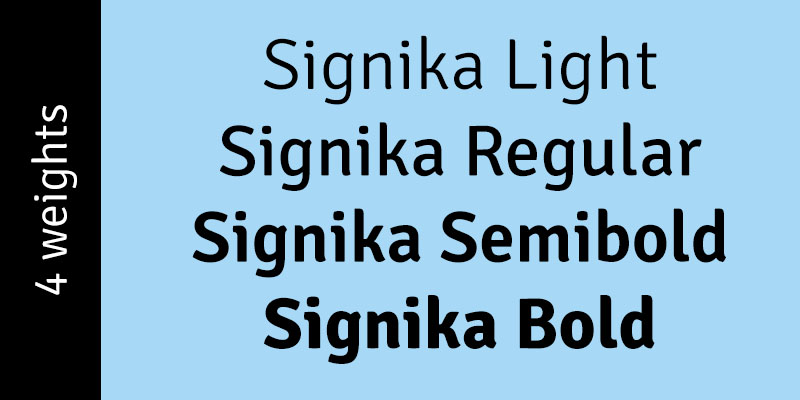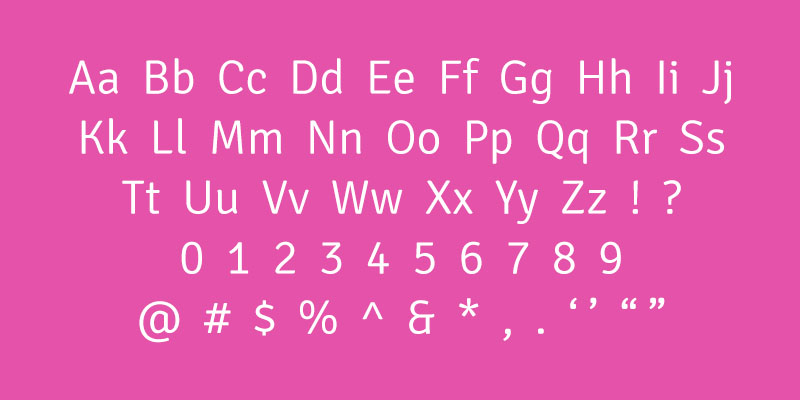 Signika isn't a new sans-serif font by any means. Created by Anna Giedryś it's not a staple of the Google Fonts collection and with good reason.
Signika not only comes in 4 weights, but each weight also have a negative version that is "optimised [sic] to solve the effect of juxtaposed positive and negative text setting, where the text in negative tends to look thicker". Oh don't forget about the massive character set "supporting most of the Eurpoean [sic] languages, small caps, pictograms and arrows."
Get Signika from Fontfabric or include it on your website using Google Fonts.